Greens Landscape Nursery and Pacific Ponds Working Together
Greens Landscape Nursery and Pacific Ponds Working Together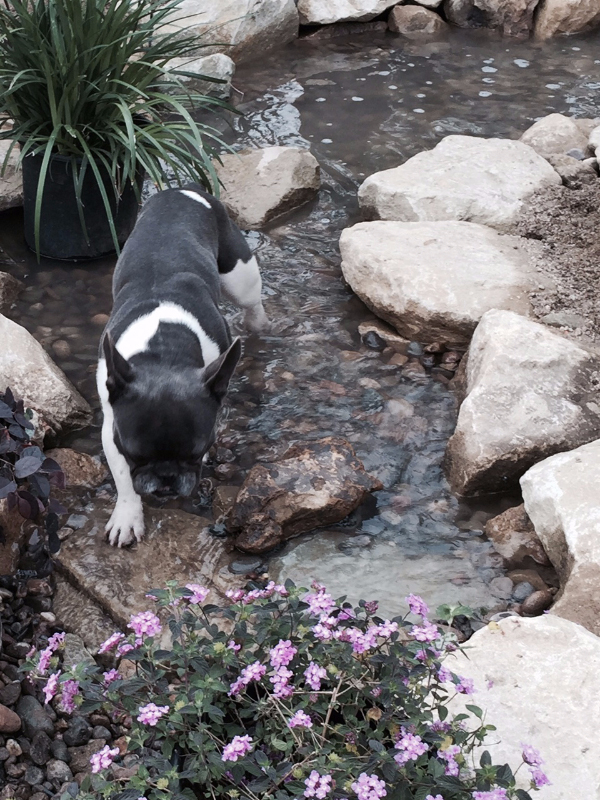 It is such a rare and wonderful thing when companies can find common ground and pull their resources and talents together like Greens Landscape Nursery and Pacific Ponds and Design have. They are both local companies that have been in their respective fields for many years. They like so many companies may find more strength together.
Hal Rodman owner of Pacific Ponds and Design has taken his 28 year of building experience in the construction industry into a direction that suits him just perfectly. Pond, waterfall, and stream construction comes naturally to him. Together with his team they are responsible for some of the highest quality water features in So. California. Hal is among the few Professional level certified Pond builders in California. Hal is trained in the natural Aquascape style of building water gardens as well as the traditional Koi pond building. Whether a home owner is looking for giant Koi pond, a small fountain, pond cleaning or pond lights replaced Hal and his team can do it all. And in case you are wondering he is also is a California licensed and Bonded general contractor as well.
When Hal had completed the remodel of the ponds at Sunland Water Gardens they needed a landscape that would add the finishing touches. So Greens Landscape nursery lent a hand. In kind Pacific Ponds and Design added a beautiful twin fall pondless waterfall to Greens Bouquet Canyon location. You will find it in the shade area of the nursery. It has already caused quite a commotion with all the customers and even with Greens dog, Midnight. He was the first one in the water!! Being that it is a pondless waterfall it is only two inches deep and he loved it! A pondless waterfall has all the beauty and sound without a deep body of water. Maintenance is easier and people with children love that they can have a pond and not worry about safety.
Richard Green has run a pretty tight ship over at Green Landscape Nursery for decades. They have an amazing array of all the old standards as well as the newest and best plants under one roofless roof so to speak. Well, to be accurate they have two locations now, one on Bouquet and the new nursery on Lyons Ave. They bought out the old Sunset Nursery.
They offer everything a home owner could need for the perfect landscape. One gallon, Five gallon and up plants, trees and ground cover. They show off hundreds of statuary and pots of every shape, color and size. And now they have a new feature to inspire your landscape designs. The perfect match when you are thinking landscaping. Ponds of all kinds are the cornerstone, the center piece of any yard.
Working together they will both have more tools in their box to bring their customers dream landscape to reality.
Come and check out the new pondless waterfall at Greens Landscape Nursery. And the new Pond Park at Sunland Water gardens. All built by Pacific Ponds and Design.
---
Article: Greens Landscape Nursery and Pacific Ponds Working Together
Author: Hal Rodman
Source: Pacific Ponds and Design
Greens Landscape Nursery and Pacific Ponds Working Together